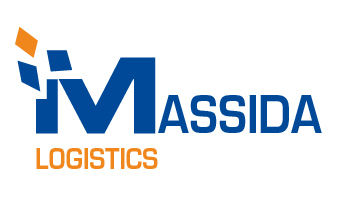 Djibouti office
+253 21 351 531
South industrial zone
P. Box: 661 – Republic of Djibouti
GPS : 11°34'15.5″N 43°09'33.7″E
50 years of professional experience at your service!
Established in Djibouti since 1964, Massida Logistics (ML) is the starting point of Massida Group offering a wide range of door-to-door comprehensive freight forwarding services, for all types of goods from all origins.   Leading international freight forwarder networks rely on ML to offer quality services to their clients and ML counts on the networks to offer worldwide support to its local clients. UN, NGOs, military, industrial, commercial, government, diplomats and many others rely on MLs local expertise and international network for the following services:
Freight forwarding services for all modes of transportation (air/sea/road/rail) with access to a worldwide network
Door to door service inclusive customs clearance with in-house customs brokers
In-house fleet of trucks, forklifts, reachstacker to handle cargo
In-house garage to repair all types of vehicles and heavy equipment
In-house wood crate manufacturing unit
Warehouse Services – packing / unpacking / material control / consolidation & deconsolidation
Regular LCL (groupage) cargo from majors ports /airports via air and sea freight
Household goods, packing and removals Services
Breakbulk, Containers
Project logistics services with proven expertise in oil and gas, energy, mining and infrastructure projects
Lifting and installation project management services
Transportation of extra-large / over dimensional / heavy lift cargoes
HSSE & QM trained operators
Feasibility studies, route & port surveys
Risk management and transport insurance
IT services – tracking & tracing / reporting
Thanks to its international networks, Massida Logistics provides the highest quality services at the most competitive rates.
Three good reasons to choose us
Efficient, recognised Q-HSE system
Cage Code : SEQ70 – D.U.N.S Code:850454755 – Central Contrator Registered(CCR) Navy Electronic Member
FCPA – The Foreign Corrupt Practices Act, NATL Ethics Governance, NATL Compliance Commitment to the ITAR