Focus on your project, Massida does the rest.
Logistics in the Horn of Africa can represent more 60% of setup costs and may be a reason for success or can permantly damage a project.
Massida Group has built its reputation since 1964 in assisting international clients with the realisation of important projects in various sectors offering extensive support and knowledge of the local environment. Project managers can therefore prepare, plan accordingly and focus on their core mission while mitigating potential risks.
Massida Group is the first and few international logistics specialist with offices in Djibouti and Ethiopia offering key full control of the inland corridors.
Range of services :
Pre-feasibility support: road survey and budgeting data for tender requirements,
Initial setup support with supply of:  accommodation / office, vehicle rental, furniture, HR consulting, legal and tax support, catering,
International freight forwarding including air, sea, road,
Air & sea chartering,
Customs clearance,
Heavy lift and transport,
Warehousing,
Site management,
Surveyors and insurance,
Procurement assistance,
Other services on request,
QHSE, anticorruption, antifraud compliant,
Other services offered upon request
Operating sectors :
Oil and gas research and exploitation,
Mining activities,
Water and sewage treatment plants,
Renewable energies,
Electrical power plants,
Exploration, drilling,
Civil, military and industrial constructions,
Construction of port infrastructures,
Oil terminal construction.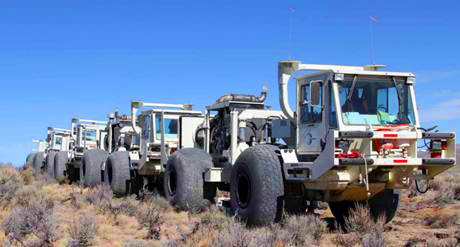 Massida Group offers robust past performance in project logistics on the Djiboutian / Ethiopian corridor, a few recent examples :
Subcom East Africa fiber optics cable operation logistics support in Djibouti.
Tulu Moye Geothermal Operations logistics support for all imports into Ethiopia
Starbucks coffee exports via Panalpina / DSV from Ethiopia.
Boortmalt (Axereal company) malt factory import including clearing and transport into Ethiopia
New Age oil rig mobilisation / demob in Ethiopia
Ethiopian Airlines flight simulators delivery and positioning
Transformers weighing average 45-110 tons to Ethiopian Electric Power Corp
45 000 MT of GRP pipes for largest irrigation pipline in Ethiopia
Oil & gas rig and equipment for Schlumberger Ethiopia servicing Poly GCL
Massida offers safe, environmentally friendly, tailor-made and cost-effective logistics solutions.