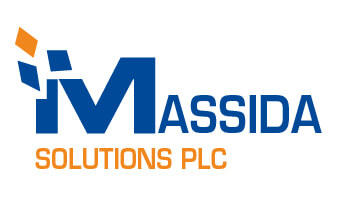 Massida Solutions PLC
+251 116 67 04 97 / +251 116 67 04 89
Park Lane Tower, 2nd Floor
Bole Sub-city, Woreda-03,
Addis Ababa, Ethiopia,
Logistics Ethiopia
Supply chain and procurement solutions.
Massida Group logistics operations in Ethiopia commenced decades ago through local partners.    In 2014, Massida was the first international company to register a logistics and personal effects packing / removal office in Ethiopia.     Seamless service with full logistics control over the Ethio-Djiboutian corridor with one same operator is a unique proposition which Massida Solutions PLC offers (MS).
(MS) offers general freight forwarding, project logistics, heavy and overdimensional cargo transport, project management and supply chain consultancy services.
Clients from oil & gas, energy, mining and infrastructure, project, industrial, commercial companies, UN, NGOs, military, textile manufacturers and governmental services all rely on MS for quality supply chain services.
MS offers years of local experience providing valuable insight on logistics processes and procedures to ensure clients are able to plan and budget accordingly.
MS benefits from Massida Group international networks (refer to affiliations page) which supports 100% of logistics requirements from any international location.
MS offers professional packing and moving services for household goods which it acquired from 50 years experience.  Whether being a corporate or personal move, Massida handles valued items with care and can deliver to any international location.
MS is QHSE, anti-corruption and anti-fraud compliant.
Project logistics Ethiopia
Freight Forwarding Services for all Modes of Transportation (air/sea/road/rail) with access to a worldwide network
Door to Door Service inclusive Customs Clearance with in-house customs brokers
Warehouse Services – Packing/Unpacking/Material Control/Consolidation & Deconsolidation
Project Logistics Services with proven expertise in Oil and Gas, Energy, Mining and Infrastructure Projects
Household Goods and Removals Services
Breakbulk, Containers and LCL Seafreight Services
Lifting and Installation Project Management Services
Transportation of Extra-large/Over dimensional/Heavy Lift Cargoes
HSSE & QM trained Operators
Feasibility Studies, Route & Port Surveys
Risk Management and Transport Insurance
IT Services – Tracking & Tracing/Reporting
Procurement Ethiopia
Procurement Service Contract Management services with sourcing and supplier selection,
Supplier Management and Supplier
Local and International Purchasing and Supply,
Procurement Consultancy,
Contract Management and IT-based management services