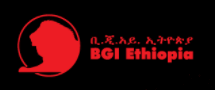 Well done to the Massida team for this accomplishment, time to demonstrate your habitual operational excellence in logistics!
BGI is a large-scale brewery and beverage production wing of Group Castel, operating internationally in more than 53 countries.
BGI Ethiopia PLC has been operating in Ethiopia since 1998 and engaged in the production and distribution of beer, wine and beverages. BGI owns five breweries including the iconic St. George Brewery in Addis Ababa, the Kombolcha Brewery, the Hawassa Brewery, Zebidar Brewery and Machew Northern Brewery with a combined production capacity of 3.6 million Hectoliters of beer (bottle and Draft) annually.
BGI Ethiopia PLC. also owns and manages the Castel Winery and vineyard located in the town of Zeway.